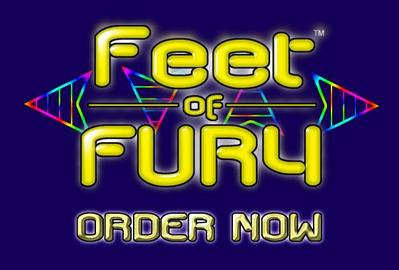 Welcome to feetoffury.com, the web site dedicated to Cryptic Allusion's musical beat / dance game, Feet of Fury. Thank you for visiting our site. Please choose from the options in the menu bar on the left for more information about Feet of Fury.
Make sure to check out Cryptic Allusion's web site as well! You will find background information about our company, previous and current projects, and a forum/BBS system to interact with other Feet of Fury users.
If you have an interest in classic gaming, don't forget to stop off at The GOAT Store. The GOAT Store contains a wide variety of classic gaming hardware and software for sale, and is the home of GOAT Store Publishing, a great resource for anyone wanting to publish games for classic / discontinued systems.